US President Donald Trump hi tu tiang ahcun a dirpi mi tamlak te a ngei ve lio hna ah amah a rak duh lo tu minung tampi zong an rak um ve thiamthiam. Mah hmanh ah cun Khrihfa 100 ah 100 a si mi hna zong nih an huat ve thiam i, Pastor cheukhat zong nih an kal tak ve ko. Min a ngei ve bakmi Rev. Joel Hunter nih President Donald Trump cu a kal tak bak ve ko. Joe Biden leiah a ttang. Zeiruangah a si hnga! Amah hmurka atialmi a tangah rel khawh a si.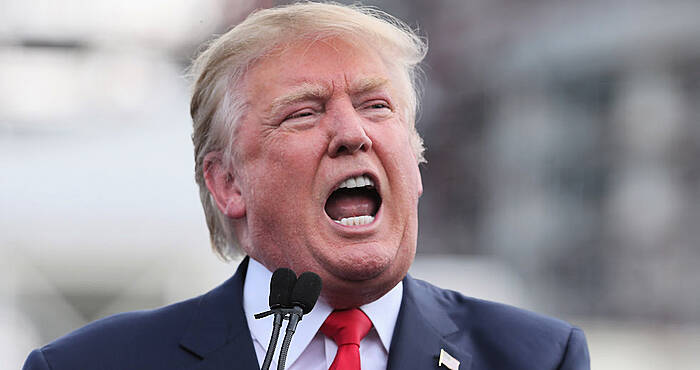 Fantastic Interview With An Amazing Long-Time Conservative: Watch this powerful interview by Michel Martin (weekend host of AllThings Considered [NPR]). She interviews Joel Hunter, pastor for about 25 years of a conservative megachurch in Florida. Now he leads a community resource network.
Joel Hunter has been a long time conservative. In 2006, he was elected president of the Christian Coalition (the large, influential Religious Right political organization). But he quickly realized important differences with their agenda and he resigned before his presidency actually began. In 2008, he wrote a book called A NEW KIND OF CONSERVATIVE. He became a friend and frequent pastoral advisor for Barack Obama.

Then in 2016, he voted for Donald Trump! Now he is a vigorous supporter of Pro-Life Evangelicals for Biden (www.prolifeevangelicalsforBiden.com). Here in this amazing interview, he tells us why he is voting for Biden: https://www.youtube.com/watch?v=hG_wuBRsWk0 Share the interview with friends and family – – especially those committed Christians still struggling with how to vote. And as always, invite your friends to join my free blog: ronsiderblog.substack.com.
US mipi an lau bak ko, mah bantuk in ramdang in tangka bawmhnak hi siang a si lo, natein Democrat pawl an sual ning le an hrokhrawl ning alang thluamah ko. Trump kha Russia nih a bawmh an ti i, impeachment tuah ding in lam an kawl. Natein Pathian nih a dirpi peng mi Trump cu an duh ning bantuk in an tuah kho lo. Mah hnuah Ukraine he pehtlaihnak a ngei an ti hoi.
Impeachement tuah an nih tim tthan hoi, na tein an tei kho hlei lo.Tu lio thawngpang a linsa ngai mi pakhat cu, President Trump fapa nih cauk a ttial mi, release a tuah lio ah apa caah campaign a tuah lio ah bia a chim mi hi a si. Trump fapa Trump Jr Ca-Uk release atuah nak ah mipi a ra mi cu an tam tak tak i, mipi sin ah bia a chim mi, an uar ngai mi pakhat cu mah hi a si.kum 74 a si cang mi Donald Trump, tih nak angei lo mi le a zum ngai mi minung, politic ah a vun lut i, President dirhmun tiang aphan khawh mi maw nan duh deuh Joe Biden.
Joe Biden (afapa Hunter Biden) China nih US politic game hmangah tangka tampi a vun hlut mi hi nan vote lai? tiin a pa caah campaign a tuah.Trump Jr nih a chim chap mi cu, China nih kapa hi an tih caah le Joe Biden president a si a p an duh poah in thil an kapi kho lai caah Joe Biden president a si khonak ding caah China nih US dollar 1.5 billion cu Joe Biden campaign nak ding caah an vun hlut, President caah thim a si a cun China nih vawlei cungah a duh duh in thil a tuah lai tiah a chim. Credit- NDTV Live