U.S Presidential Debate cu a nicaan/date a fiang cang. Voi 3 an tuah lai. A voi 1nk cu September 29 ah a si lai i, a hmun cu "Case Western Reserve University, Cleveland, Ohio ah a si lai. Moderator a ttuantu ding hi in Chris Wallace ( Fox News) a si lai. Chris hi Trump a hua ngaimi a si. Cun, Joe Bidden zong hi a uar hlei lo. Cucaah, a biahal dingmi cung ah a fair te men ko lai tiah zumh a si.
Avoi 2nk cu October 15 ah a si lai i a hmun cu "Adrienne Arsht Center for the Performing Arts, Miami, Florida ah a si lai. Moderator a tuantu ding hi Steve Scully ( C-SPAN) a si lai. Steve Scully hi mi daidam a si pinah, C-SPAN hi liberal zong an si lo, Conservative zong an si hlei lo. A karlak te ah a kal a ummi Media an si caah Trump Vs Joe karlak debate ahhin a fair te ko lai tiah zumh a si ve.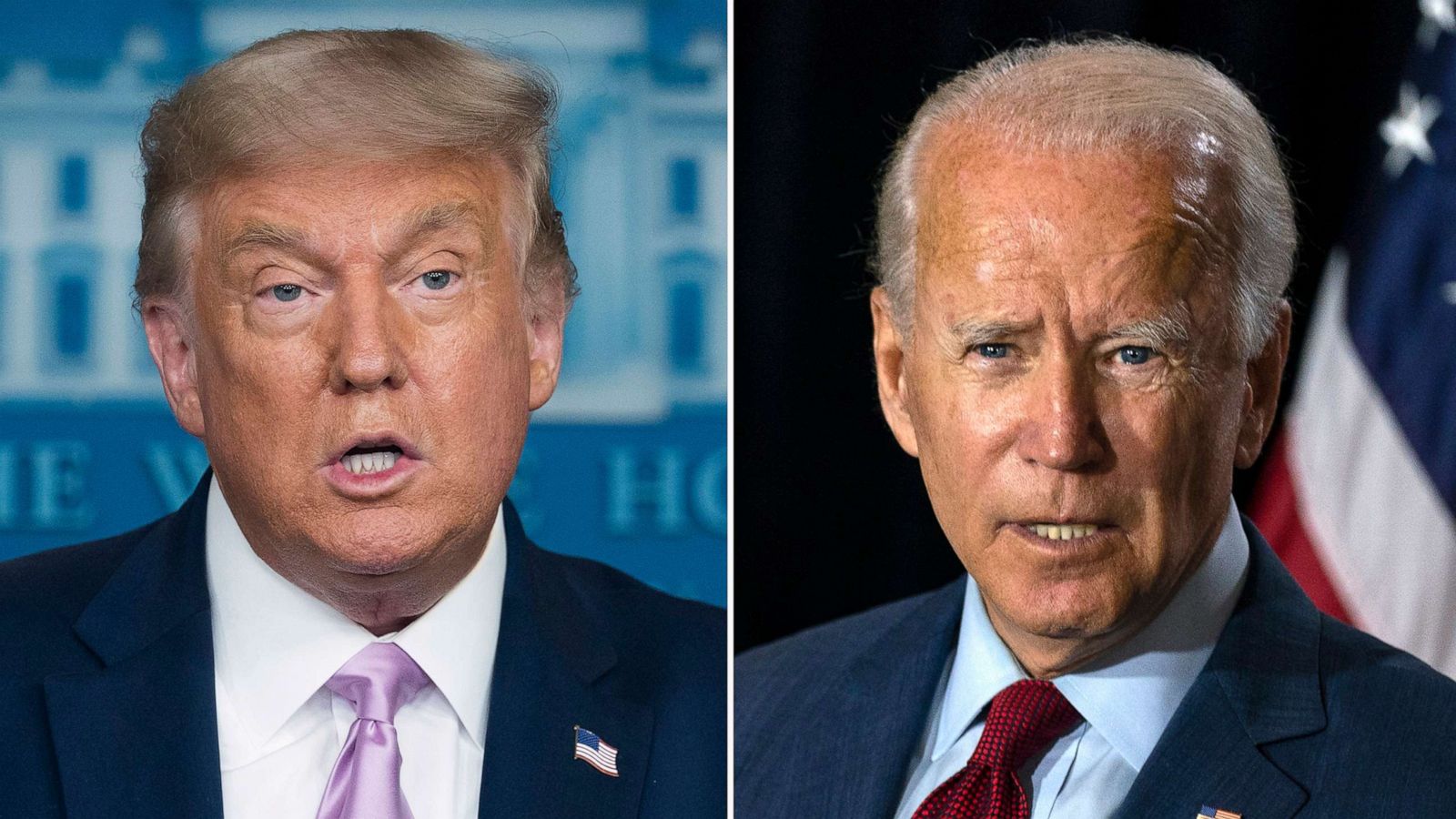 A voi 3nk cu October 22 ah a si i, a hmun cu Belmont University, Nashvile, Tennessees ah a si lai. Moderator a ttuantu ding hi Kristen Welker (NBC News) a si lai. NBC News cu liberal thazaang a pe takmi, Trump a hua taktak tu Media an si caah, avoi 3nk debate cu moderator nih Joe a bawmh lai i, Trump thlak an izuam te lai tiah ruah a si. VP debate hi voikhat a um lai. October 7 ah a si lai i, a hmun cu University of Utah, Salk Lake City, Utah ah a si lai. Moderator a ttuan dingmi hi, Susan Page a si te lai. VP Bebate hi zoh an dawhte lai tiah zumh a si.
Thawngpang dang >>Rakhain ah Bama ralkap in meisa thawn an khua / an inn an urkang sak thluh ruangah STAY HOME ti rero a si laiah an inn ah silo annih cu tluun khuh um loin leilung ro parah an it a si hi! USDP cozah kha kan tan kan dinpi tinak si riai loin USDP san hnakin NLD cozah san ah Tlangpar miphun ah sual nei lo mipi thisen suak le mi thihnak a tam ticu ram sung Thuthang siar theutupawl hrang eltheih lo thudik a si.Hihi NLD cozah in Bama ralkap thawn kutkai awin hnatuan tlaangdan ah USDP cozah a rak tluk lo ruangah maw, lole NLD hrimhrim hin Tlangpar miphun cimit thluh duhnak policy tivek a rak nei teh a si peimaw tilam tiang hei ruah phah țul dinhmun ah kan um a si. Chin ramah doawknak, cerek le bomb awn kan rak thei dah lo naan NLD cozah san ihsin kan thei thok, mithi khal tamzet an um ih tuni tiang Sizung ih tuamhlawm aw rero lai khal an um. Mahle titheinak zawn in kan Chin raltlanpawl hrang tankhawh cio tulah kan cang tikhal eltheih lo thu feh rero lai a si.
Central cozah ah Bama ralkap hi NLD khalin hlon a tum rero naan a hlon thei lo rori tikah Bama ralkap thawn hnatuan thiam party kha an cak thei lawlaw duh aum ih, Tlangparmi umnak rampawl ahcun Mahle khurkhua ih ram neitu Tlangpar miphun party cio cak ve thei kha a thabik ding a si. Rakhain mipipawl ka bulpak in ka lo tuarpituk hngai, Mizoram ih Saikhumphai / Phaibawk khua Vaphai khua in an ursak ruangah mangbang vansang ih an umlai, Bawmnak pe dingin CyC hmin ih ka hung tlawn lai kha himi Zuk ka hmuh hin ka vun mangsuak rori. Credit: Salai DL Seenling
Note: Mipi Sinah Lawmhnak le Zaangfah nawlnak: Ka thawngpang (News) ka ttial mi a rel mi vialte mipi nan dihlak cungah ka lunglawmnak nan sinah ka langter. Ka thawngpang ttialmi na kan rel piakmi ruangah keimah zong thawngpang a dikmi le a hmanmi ka post khawhmi a si. Thawngpang kan tial mi hi kan Mipi caah tha hnemnak a chuahpi ding tial hi a pakhatnak ah kan i timh bikmi cu a si.
Thawngpang (News) kan lakmi hi thatein source dang ka zoh hnuah mah hi cu a hmanmi a si lai tiah ka ruah mi hna hi ka miphun a si mi "Chinmi" caah tial khawh le theihter khawh ka rak I zuam. Asi nain vawlei cung cu tlamtlinglonak a si caah Source ka lakmi ah a hman lo mi zong a um kho caah cu a hmang lo mi a si tiah nan theih mi cu zeitik caan poah ah ka theihter uhlaw keimah ca zongah ralrinnak caah a si lai i cu thawngpang a hmanmi le a dik mi cu remh le tial khawh kan i zuam cawlh than ko lai. Cu caah ka Miphun hawi hna nangmah bawmhnak zong ka herh hringhran. Thawngpang tial piak na duh sual zongah zeitik caan poah ah tial piak khawh zong na si tiah Zaangfah nawlnak he- Lungleng Tlang Editor