President Trump cu tuchun ah US le Mexico ramri Texas state Alamo ah a kal i, ramri an khammi vanpang, border wall a va zoh. Khan 450 ramri kulh dingmi ah, khan 400 a khamh dih cang. Tukum chungah a dihlak in lim dih ding in timh a si nain Joe Biden nih a ngolhter than hna ahcun khan 50 hi lim lo thai a si kho.
President Donald Trump nih cun a chimning tein a tuahmi pakhat a si. Ramri khammi a zohnak ah a chimmi cu" President dinhter khawhnak phung 25th Amendment hmang in impeachment nan tuahmi hi US caah tihnung tukmi a si. Mah nan tuahmi thil lila nih Joe Biden cu a hnulei in a rak zulh than te lai tiah a chim.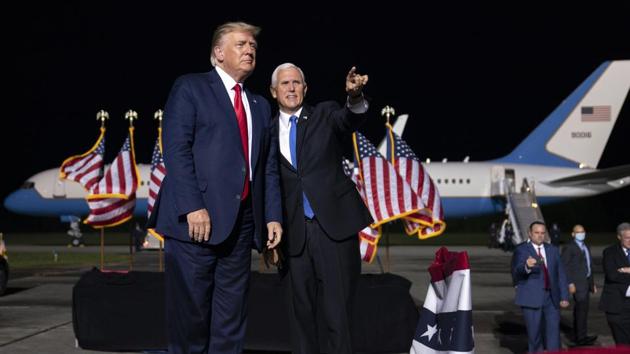 "US nih ka ngeihmi zalong tein biachim khawhnak nawl, "Freedom of Speech" cu an kan thah piak cuahmah, mah bantuk hi kan tuanbia ah a um bal lomi a si. 25th Amendment phung hi keimah caah phan awk pakhat hmanh a um lo," asinain mah thil nan tuahmi lila nih Joe Biden le a cozah cu hna hnawhnak apek than hna lai, Impeachment nan tuahmi nih minung tampi thinhunnak le thenhmalnak a chuahpi lai, nan ruahning nak leng in tihnung mi thil a si" tiah ralrinnak a pek hna. Democrats nih house ah impeachment an tuah khawh lai nain Senate a phak tik ah Republican party hna nih an rak thah piak thiam dingmi a si.
President Trump nih a dirkamhtu vialte bia a cahmi hna cu, kan nih cu violence, ituk ithah le thil hrawh kan pom lo, "we're a nation of law, and a nation of order." kan nih cu phung a ngeimi ram le phung a zulmi ram kan si" Make America Again" [ MAGA ] nih kan ngeihmi tlaihtleng cu zulh phung fel tein zulh a si. "respect for law enforcement is the foundation of the MAGA" tiah a chim.  Pathian nih thluachuah in pe cio hnaseh, Pathian nih law enforcement vialte thluachuah in pe hna sehlaw, America rampi zong thluachuah pe seh" ti in a bia a donghter.