Thlacam hi cu a camtu thinlung chung tidahlo hmual ngeih dawh a si lo hi mu. Atu tiang rih cu Covid pulrai kongah US hi a mualpho cemmi a si rih. Trump zong teinak hmu ding in vawleipi theih in thla an camhnak vialte zeitin an phisin te hnga. Zumlotu caah zumh lo chinnak a sinak hnga lo cam ti lo lawlaw a tha deuh men lai. Mahbalte a caan um rih ko, thlacam rih ko uh, cawngia lote tu in mu. 🙂 Credit; Cung Hup Thang
Trump Ca Ah Teinak Hmuhnak Lam Pahnih A Um: (1) Teinak Lam Pakhatnak: Hi teinak lam pakhatnak hi nizan tihni ah Trump nih tazacuaitu dingah a thimmi sihneh hna nih an bu in an chuahmi sihne Sidney Powell nih ka chauhpi lai tiah a ti. Powell nih cun president thimnak result hi a khup thal a let kho tu a fianglangmi thil (evidence) ka ngei a ti.
Kan hnu zarh ah khan Fox News sinah, "Kei cu ka ti khawh lo dingmi kha ka chim bal lo," tiah atu le atu a chim lengmang. "Trump nih hin mee a zaza le a thongthong in si lo in, mee million tampi in a tei ko," tiah a chim. "Cu mee million tampi cu a thli in Biden leiah an rak thialpiak, zeicaah tiah hi mee relnak ah an hmanmi Dominion software hi cu bantuk mee firnak ca ah an rak ser hrimhrimmi a si," tiah a ti. "Zarh hnih chungah cucu ka langhter khawh lai," tiah a ti.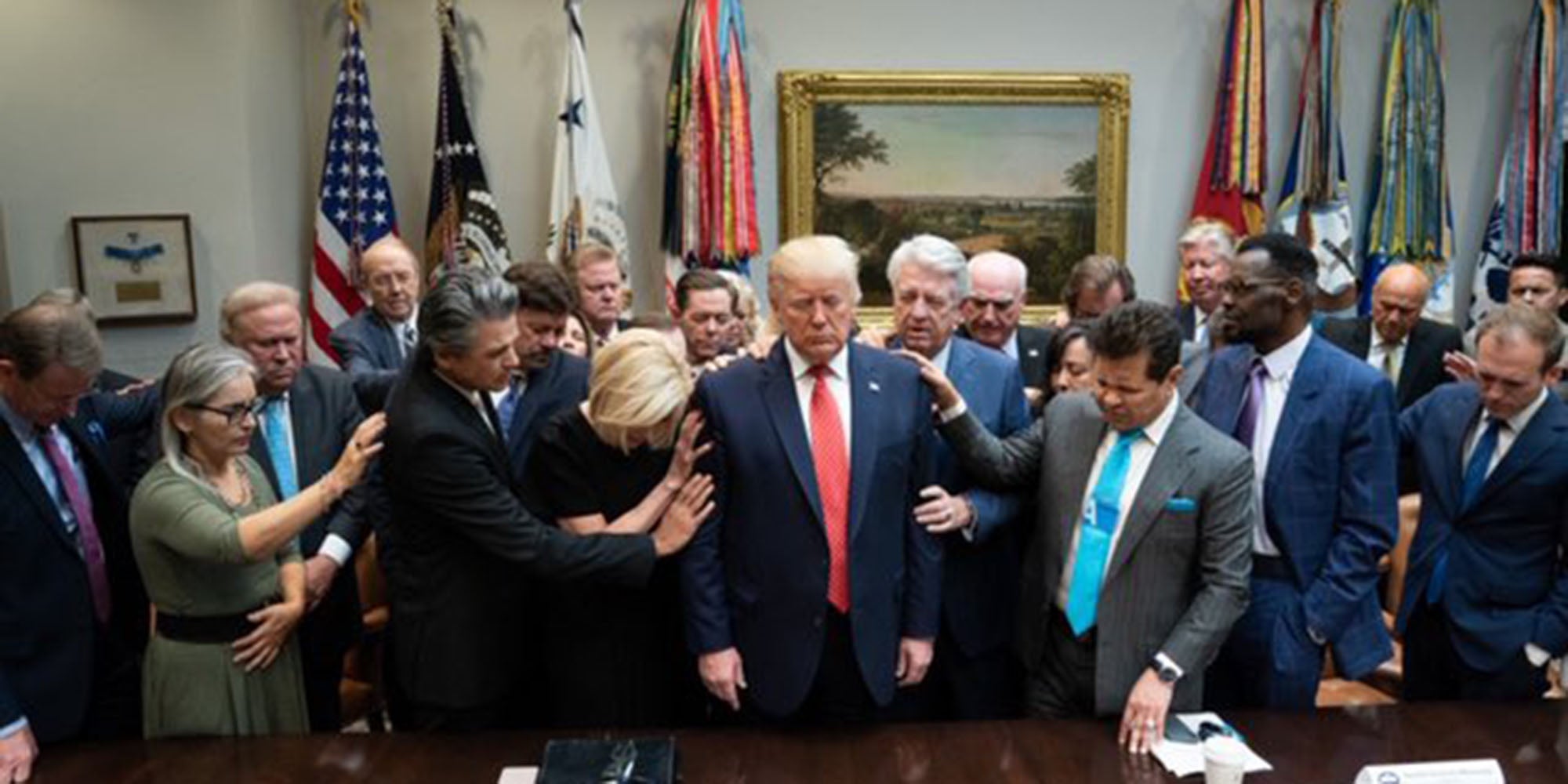 Cucaah a sihne tanti hawi nih 'biaceihnak ah tehte kan chuahpi khawh lo dingmi a chim' tiah an ti i an bu in an chuah. Sihmanhsehlaw Powell nih cun, "Hi bantuk mee firnak hi American mipi nih an hmuh le an theih hrimhrim a herh caah keimah pumpak tein hmuhchuah khawh ka zuam lai tiah a ti. "Hi mee an firmi a kawltu dingah aa pumpemi computer software lei a thiam taktakmi tampi ka ngei ko hna," tiah a ti.
Powell nih cun hi Dominion software i hmangtu kutken cauk (manual) a chuahmi chung bak ah pei mi pakhat i mee hna kha bawm (folder) pakhat chungah chiah in mi dang mee ah tlen khawh asiloah hloh (delete) khawh a si tiah pei a um ko cu. Cucaah hi bantuk mee firnak Dominion software a cawtu paoh i an kong zong hlathlai dih a herh cang lai,' tiah a chim.
Hi Dominion software hi US ram state (28) ah an hman ti a si. Hi software hi a hmasa bik a ngeitu cu Canada mi a si. A hnu ah Venezuela ram Smartmatic company nih a cawk. Hi software hi Venezuela an president mithalopa nih mee firnak ah a hman lengmang ti a si. Philippine ram khualipi Manila zongah kum 2000 thimnak ah mee firnak ah an hman tiin an rak buaipi ngaimi a si. Texas zongah an rak buaipi ngai ve.
Cun Democrat hna lawng hi mee fir hmangmi an si lo; Republican hna chung zongah mee fir hmangmi a um ve. Kum fatin ti awk in mee firtu an tlaih lengmang hna. US ah hi bantuk mee firnak a um kho lo a titu hna hi ca rel lomi ah-tong-lung pawl an si lai.
Atu kan chan ah cun computer memory chip chung in an hlohmi hmanh khi an kawl than khawh dih cang. Sung-thaoh (detective) pawl nih cucu an thiam tuk ko. Na phone memory chung in na hloh cangmi hmanh khi kawl thannak software phun tampi a chuak cang.
Cucaah Powell nih a chim bantuk in a hmuhchuah khawh taktak ahcun Trump nih teinak a hmuh than ko lai. Hi teinak lam hi cu electoral vote in hmuh khawhmi teinak lam a si kan ti lai. Mee an firmi vialte fianglang in a hmuhchuah khawh taktak a si ahcun Trump nih teinak a hmuh than lai tiah upadi lei mifimthiam cheukhat nih cun an ti ve.
Sihmanhsehlaw hihi caan tawite chungah hmuhchuah khawh a har kho men. Sidney Powell tu nih cun, "Ka tuah khawh lo dingmi ka chim bal lo. Zarh hnih chungah ka chuahpi khawh lai," a ti ko caah lungsau tein Powell hi hngak ve ko hna u si. (2) Teinak Lam Pahnihnak
Hi lam hi Trump sihne pawl (Guiliani ti ho in) an nawr cuahmahmi lam a si. Annih nih cun kha hlan i an rak kalpimi (electoral vote in teinak hmuhnak lam) kha an kaltak cang. State biaceihnak zung ah an rak kal hmasa mi kha cu a phung tlinnak men ah an rak tuahmi a si.
Annih nih cun state biaceihnak zung ah cun an sungh lai kha an rak theih cia tuk cang. Zeicahtiah state biaceihnak zung hna i biaceihtu hna cu Democrat minung lawngte a si caah a si. Cu biaceihtu hna nih cun pei phung zong cu an rak merh fam cu. Democrat lei state biaceihnak zung hna nih tuan tukah sungh an rak pekmi hna hi annih cu an i lawm tuk lehlam. Zeicatiah cu nih cun Suprrme Court ah tuah deuh ah a phakter lehlam hna. Cucaah annih nih cun an bia hi US Supreme Court ah lan zokzok seh ti lawng an duh cang. Phunghram (constitution) lei mithiamsang le sihne a simi Alan Dershowitz nih cun, "Trump nih phunghram lei in teinak lam tampi a ngei rih ko," tiah Fox News ah a chim.
Thahchunnak ah Pennsylvania state ah mee rel ni (election day) hnu ah mee rel ni (ni 3) an sauhter chapmi kha nan theih dih ciomi a si ko. Cucu US phunhhram hr aa kalhmi a si. Hi kong hi US ram Biaceihnak Zung Sangbik (Supreme Court) i biaceihtu (9) hna lakah aa telmi Justice Alito nih a thlam in a rak chim bal cang. (Alito nih kan hnu ah khan election day hnu ah a phanmi mee paoh cu a dang te ah chiah ding in nawl a pekmi kha tuan ah ka rak tial cang.)
Phunghram (constitution) cu mi (7/8) nih thlen khawhmi a si lo. Tahchunnak ah Kawl ram ah ralkap cozah nih phunghrsm an raksermi cu NLD cozah nih remh aa zuamsek len ko hmanh ah nihin tiang a rem kho rih lo ti kha nan theih dihmi a si ko. Pennsylvania nih mee rel ni an sautermi hi mi tlawmte (Democrate lei biaceihtu 7) lawng nih an rak remhmi a si. A rak i palh dipdiap.
"Cun US ram pumpi ah mee rel ningcang aa khatmi phung hman ding a si timi phunghrampi a um. Cu phunghram cun Trump lei nih an tei khawh rih ko hna. Zeicahtiah county (sang hei ti chung ko u si, sang nakin a kau deuh ving) cheukhat ah cu aa ningcang lomi mee hna hmanh kha an rel chih dih ko hna," tiah a ti.
Cucaah, "Trump nih atu aa zuammi cu electoral vote (270) hmuh khawh kha si ti loin Biden nih electoral vote (270) a hmuhmi hi mee firnak in a si tiah Supreme Court ah langhter i president thiamnak hi (atu ah mi tampi nih kan i al cuahmahmi electoral vote i biakhiahnak si ti loin) Republican lei an tam deuhnak tanglei aiawhtu (House of Representatives) tu nih thim hna seh ti a si," tiah Dershowitz nih a ti.
Kha hlan ah cun tanglei aiawhtu (House of Representatives) ah hin Democrat lei kha (30) renglo in an rak tam deuh. Sihmanhsehlaw 2020 thimnak ah cun Republican lei an tam deuh cang. Zeicahtiah Democrat pawl nih an kalpimi Marxism, communism le socialicism ruangah a si an ti.
Cucaah president hi house of representatives nih a thim taktak ahcun Trump cu president a si ko lai. 1824 kum thimnak zong ah president cu tanglei aiawhtu (House of Representatives) nih an rak thim bal cang. Cucu an phunghram ah a ummi a si.
Cu kan hnu zongah ka rak tial cang kha. House of Representatives nih teinak a pekmi cu minung (100) umnak cunglei aiawhtu (senate) nih a thlen than khawh rih. Atu tan ah hin senate zong ah Republican lei tam deuh dawh a si caah Trump nih senate ah teinak hmuh thiamthiam ko lai.
Cun Senate ah a sungh sual hmanh ah teinak an pekmi kong ah a buaibai peng rih ahcun state cio mee thlaknak in president cu thim a si te lai. State pakhat nih mee pakhat lawng thlaknak nawl a ngei tiah US phunghrampi ah a um. Cuticun state cio mee thlaknak tiang dirhmun an phak ahcun Trump nih 100% a tei tengteng ko lai. Zeicahtiah Democrat state nakin Republican state an tam deuh. Cucaah Trump lei a tangmi pawl nan lung dong hlah u! Credit: Rev. Biak Lian Vel, Ka cherhchanmi a tam tuk caah ka tial ti hna lai lo.