President Donal Trump nih a mithmai ah an rianttuan zumh a tlak lo deuh mi poah an rian phuah atimh thlumah ko cang hna. Cun cheukhat a rianttuan ti hawi zong anmah tein achuah tak mi an um pah leng tiah CNN nih an rak chim. Cu chung ahcun A Sihni pawl zong an i tel hna.
Nizaan ah CCN News nih an langtar ning ahcun, Pennsylvania Ramtthen Tazacuainak ah Trump aiawk tu hna Sihni pathun nih an rian an chuah tak tthan rih tiah an tial. Cu asi ko bu in cun President Trump nih cheukhat rianttuan tu pawl cu Election kong he petlai in an rian a rak phuah hna.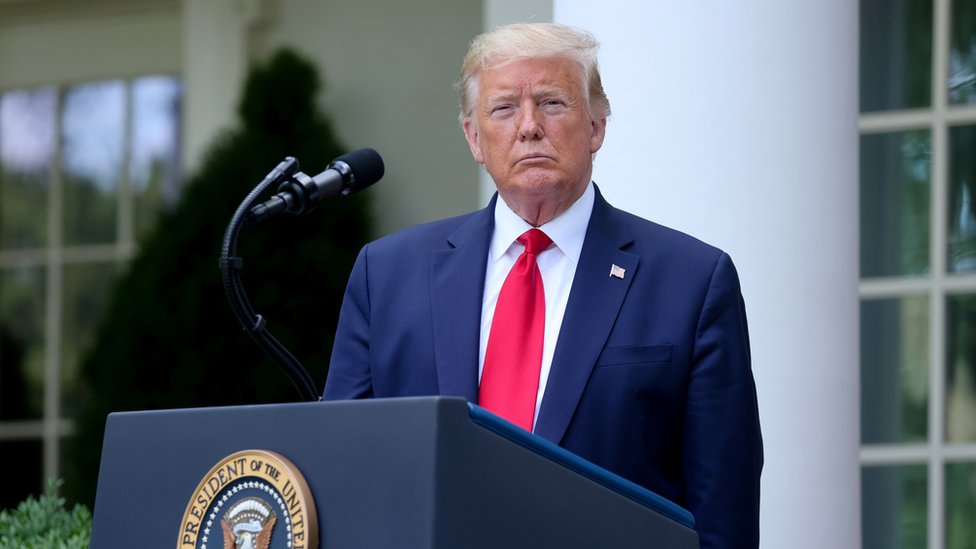 An rian a rak phuah ning hna a ruang cu,Election kong ah zeihmanh thil dek lo le hlennak a um bak lo tiah an dirpi ruangah Trump nih an rrian a rak phuah hna. Cu lio ah cun DHSC le ISA rian atlai cuamah mi C.Krebs zong a rauhlan ah phuah ding mi ah a min arak chimh.
Christopher Krebs cu the head of the Department of Homeland Security's Cybersecurity le Infrastructure Security Agency rian atlai tu asi . Sinain tutang ah Trump nih arak chim bantuk in a rian in a phuah taktak tthan hoi.Christopher Krebs hi a rianttuan a dik ngai mi mifel te a si ko tiah an chim.Tu election he petlai he  asi caah Trump nih a cungah aduh lo nak thil pakhat khat a um I si theo lai,nihin ah a rian in a phuah taktak ko cang.
Note: Mipi sinah lunglawmhnak le zaangfah  nawlnak: Thawngpang News kan tialmi a kan relpiak tu ka Miphun Chin/Laimi nan dihlak cungah lunglawmhnak tampi chim cawklo kan ngei. Thawngpang kan tialmi nan kan relpiaknak thawngin a dikmi le a hmaanmi thawngpang News kan thlah Post khawh hi mipi nan thawngin asi.
Thawngpang  kan tialmi hi careltu mipi caah thathnemnak si hram seh tihi kan itinhmi asi. Chirhchanh Source kan lak hnu ah a dik mi asi lai tiah kan ruah mi kha kan Miphun Laimi Chinmi nih fawizang tein kan theih khawh cio nakhnga theihter khawh kan i zuam. Asinain vawleicung cu tlamtlinlonak a si caah chirhchanh Source kan lakmi tete hi a dik lomi a um khawh caah a dik lomi thawngpang a si tiah nan ruahmi kha zeitik caan paoh ah theihter khawh kan si i, kanmah lei zong in a dikmi thawngpang tial khawh le kan palhmi remh khawh kan i zuam lai.
Mipi nih theih ve hna seh ti na duhmi, thawngpang News siseh, Pathian bia siseh, siaherhnak bia in siseh, capar biazai le theihtlai pawl tialpiak ding a um ahcun zeitik caan poah ah tialpiak le thlahpiak khawh zong a si. Nan dihlak cungah lunglawmhnak le zaangfah nawlnak he- Chief Editor.