Ralkap Le USDP Nih UEC Nih UEC An Buaimi Hna An Leh Cang Hna: Kawlram kum 2020 thimnak ah a sungmi usdp nih mee hrokhrol a um hrim tiah NLD cu sual an phawt hna i ralkap he i kop in UEC mee tawlreltu cu an buai hna. Ralkap bawi zik Min Aung Hlain nih naite ah a chimmi cu, tawhlainzi chan lio zongah mee pek ning a fello caah Aana, nawlngeihnak rak chuh a si cucaah tukum thimnak zong hi Ralkap nih nawlngeihnak hmang in nld cozah hi nawl ngeihnak kan chuh khawh thiam ko hna tiah a chim. Min aung hlaing nih a timi cu phunghram ningin an kallo cun chuh khawh si, a liamcia tawhlainzi chan kum 1974 le kum 1974 na-ouah-tah chan zongah nawl ngeihnak chuh an rak si hihi phung ninglo a rak si ruangah si cucaah tutan zong tuah khawh di a ti.
Sinain tutan kawlram thimnak kongah usdp le ralkap nih mee petu hna i an mee-vote zoh tikah citizen identity-card, hmatpungtin um lomi tam, hihi lih mee fir si, pitar le putar mee hlan kan pekmi zongah lih ai tel timi le mithi votes um timi hi tette tha a umlo tiah an timi cu fianternak an tuah. UEC chimmi ahcun kawlram thimnak ah kawlram chung ummi le rammi a simi kum 18 cung poh nih hmatpungtin-identy-card an ngeihlo zongah thlak khawh si timi phung um caah mee fir puhmi hi a si kholomi sual phawtnak si an ti ve.
USDp le ralkap nih an i hrocernak hi tukum thimnak ah biapi in buaipi tlak si lemlo, tette tha usdp nih teinak tiangin votes an hmuh khawh zumh umlo, mee palhmi an khomh suat zongah an hmuhmi nih teinak le nawl ngeihnak chuh khawh tizng dirhmun a phakpi kho hna lailo, thlitu lak voihvoih he an i lo te ko lai. Ralkap nih nawlngeihnak chuh khawh si tiah an i tlaihmi a liamcia kum i an rak tuahmi kha tutan ahhin hman ve an i timh cun loh si lai, thih lai kecheih an lo ve te lai. Cafang palh sualmi um cun phone si caah ka ruat thiam u. Credit: The Thantlang Post Network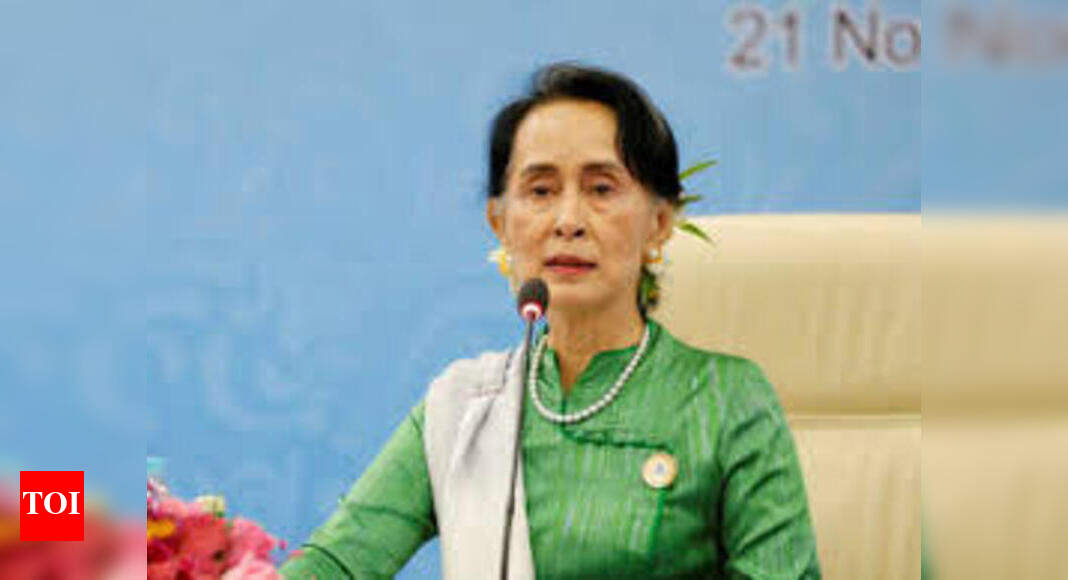 Kan Bawipa Zisu Khrih vailam cung in sual tei nak a rak co lai te ah khan Jerusalem mipi nih Political Freedom akan peek rua lai ti in an rak ruah i lunglawm tuk le sunglawi tuk in Hosana ti ah au in conglomhnak he an rak don. Asinain anih nih a zawh mi lam cu phun dang a rak si ziar. Amah zuultu lila hmanh nih an thei kho lo i an rak zaam taak dih, lei rawi a rak tong. Judah Siangpahrang asi an ti mi cu teminnak siangpahrang the Suffering King tu ah ai chuah. Mipi a rak deuh tuk hna i a zuultu hna mit au nak an rak hngal lo.
Mah lio ah khan thlarau ram setan pennak lei ah cun teinak lianngan taktak a rak um i Pathianfa kan thah khawh ti in celebrate ngan taktak an rak tuah. An hngalh lo mi cu thihnak in atho tthan lai ti kha setan nih a rak hngal lo. Kan Bawipa Zisu Khrih thlarau cu mithi khua ah ava kal i Abrahram zumhnak hmang in Hell ta asi lo mi vialte kha kutka ava hon piak hna i Vaan lei ah a kuat dih hna (Matt 27:51). Hell ram siangpahrang setan nih mual pho in ka tei khawh rih rua lai ti in a rak bawh i an van i ton taktak cu nuclear nak a tthawng deuh mi thiangthlarau tthawnak a langh tik ah Zisu min cu a chim hmanh a chim ngam ti lo.
A thir in a thir i ahmai ka ah cun a deep mi plastic bantuk men ah ai chuah ko cang. Thiangthlarau ttawnnak he thihnak in avan thawh tthan lio ah vulei mi tampi nih an rak hngal thiam lo na in kan Bawipa nih a rak tuah mi revolution cu vulei cung revolution lak ah a ngan bik le sau bik a nguh mi le a karh chin lengmang mi adong kho lo mi revolution ah ai chuah. Kan mah cio zong cu revolution nih avan thlen mi lawng te cu kan hong si.
Donald Trump hi ni zaan i a chim bantuk in Politic minung asi lo. Politic a thiam mi zong asi lo. Political culture zong a zuul lem lo. Prophet Kim Clement, Jeremiah Johnson te hna nih an rak chim bantuk in Pathian nih a muko bantuk ah hman ding ah American political system chung ah avan luh ter i vulei mithmai zoh i thil an kal pi mi vialte let thal dih tu ding ah a rak i thim mi asi. Cu ruang ah vulei mithmai lawng a zoh mi Politician vialte amah party telh in an huat i hi bantuk in thil a ton hi asi athil ton mi vialte hi Prophet hna nih an rak chim chung ning te in asi dih ko. Rawi le phiar a ton lai ding mi tiang in an rak chim chung dih mi asi. Impeachment timi rian phuah ding zong voi hnih tiang atong lai rak ti cia mi asi.
Donald Trump nih teinak a hmuh tthan lai ti ah Prophet tampi nih an rak prophet cia mi a um i cu bel te cu zei bantuk in teinak a hmuh lai ti mi zawn ah zumhnak ngeih a herh i zumhnak hman thiam ahong hau ding mi asi. Kan Bawipa Zisu Khrih zong nih thihnak a tei i sualnak a tei i setan a lu a van rial nak zatlaan taktak mipi nih an rak hngal kho lo i atu tiang hmanh ah a chuahkehnak minung lila nih an hngal kho hlei rih lo.
Donald Trump cu Pathian nih avan i thim mi asi bantuk in a political career kum 4 chung kan zoh tik ah zumtu Khrihfa hna kan caah cun philh awk a ttha kho ti lo ding mi mi lian ngan taktak asi. Vulei cung ah a ci a mit cuahmah cang mi saram phun khat bantuk asi i atu chan ah Donald Trump bantuk President an chuah tthan khawh ding hi cu ruachan awk a um ti lo mi asi. Vulei cung ah ral adaih ter dih i mi vialte ttih phang i akan chia dih tu ralhrang pawl le dictator pawl zong an khur cio ah chuak ngam lo in a achiah dih khawh hna. An kaa lawng in an min an i chaal tawn mi Jerusalem sersiamnak lohma zong avan laak colh i a Veto power he Pathian biakam caah zei hmanh hual lo in a cawl cangh ni cu Judah Chiandaih min van i chaal lo awk a ttha lo. Haleluijah!!!
Donald Trump Bawipa nih ai thim mi asi ti alangh nak bik pakhat cu a chuah le cang ka in dohtu a ngei colh i a term adih tiang hmanh ah amah dohnak cu hma akal cuahmah rih ko mi hi asi. Kan Cathiang chung ah "Vawlei nih an huat hna ahcun, keimah a rak ka huat hmasa ti kha philh hlah u. Vawlei ta rak si u law cu, vawlei nih cun amah ta bantukin an dawt ko hna hnga.
Sihmanhsehlaw keimah nih hi vawlei chung hin kan thim hna i amah ta nan si ti lo caah an huat hnanak cu a si (John 15:17) ati bantuk in le prophet hna zong nih an rak chim chung bantuk in a nih nih akal pi mi hi Pathian tinh mi thil lian ngan pipi an si tik ah a rian ttuan tti hawi tampi le vulei mit lawng in khua a cuan mi caah cun a zei ti hmanh in co hlan khawh lo ding mi le vulei cung ah huat bik mi President sinak tiang a co phah nak hi asi. The most hated president ever ti tiang in an ti phah. Bawipa sunparnak caah si ko seh. Haleluijah!!!
America ram cu a kum in tuak ah cun vulei cung ram ah a kum a no cem pawl hmanh asi ko lai. Asinain zumhnak le dinnak kha a muru le a tlaih tleng ah ai chiah caah kum 200 reng lo men chung ah vulei cung ram vialte a hruaitu le a cawmkengtu a veengtu ah Pathian nih thluachuah a peek i mi phun vialte himnak le dornak a pe tu ram zong ahong si taktak.
Vulei cung fim thiamnak ahongsaan chin lengmang tik ah phunghram pi le upadi chung i zumhnak, dinnak an rak khumh mi hna kha secularism timi chan tthawnnak nih avan pawn chuah i America pi cu pial vurmar hram avan i thok cang. Cu bantuk Pathian nih a dawt tuk mi ram a mah duh ning si lo in a pial cutmat mi a chak a rengh tuk ding ah Pathian nih Donald Trump hi avan i thim mi asi i si hmanh seh law chan tthawnnak hi a tthawn chin lengmang caah le minung nih an duhthimnak kha vulei lei lawng te ah an thaap dih cang caah America ram pi zong an chim nu chimh co lo zubui lam tlang ril an ti bang lam tlang rilh hram ai thok ni cu ni hin hi asi ti khawh asi.
Laimi nih pa can i kan i ngeih mi Rev. Dr. Stephen Hre Kio nih cun ni hin bantuk Pathian duh lo mi phung le lam kan cozah pi nih a van kan pom piak ni cu zumtu vialte nih aangki nak le bawngbi nak he kan ngaihchiahnak kan langh ter ni asi awk asi ti tiang zong in ati phah. Zei caah ti ah atu i Secularism timi chan ti luan nih ai duh ngai mi hruainak nih cun Pathian nih a huat tuk mi thil vialte le a fih tuk mi phung vialte kha pom dih le ttan pi dir pi dih ding in lo hma avan domh cuahmah cang caah asi.
A ngai ngai ti ah cun ni hin i Celebrate tuah asi mi Presidential Inauguration hi teinak taktak asi ti ah cohlan khawh ding mi zong asi lem lo. Vote a thla ve mi, mit in a hmu ve mi mi tampi nih affidavit biakamnak he hi hi adik lo mi asi ti ah an au hnawh leen ko na in tawlrel tu hna cu political culture tu ah an lung a luut deuh i ttan pi tu le chim piak tu ttha a ngei mi poh nih teinak an hmuh tawn bantuk in, cuticun thil akal thluahmah tik ah Media le Big Tech nih an ttanh mi hna poh nih teinak hi co asi cang ko.
Hi thil hi adik lo mi asi teinak taktak cu Pathian duhnak asi mi Biatak hi asi ko ti ah Prophet pawl nih a ngol ngol in an caak peng ve ko na in cu zong nih cun a chalh kho hlei ti lo. Adik lo mi teinak cu White House chung ah ni hin ni cu aluut ruangmangcang ko rua lai. Kan Bible chung ah kan hmuh mi mi tampi nih zumhnak an hlawt ni, dinnak an kal taak ni, tthiotu fihnung kan phaak ni ti zong ah ti khawh asi mi ni kan phan. Hramnaam he a chuak lang mi an tamtuk ruang ah ni hin ni cu Civil War asi ko e ati mi tiang an um. America Presidential Inauguration ni cu America Khuaci muih ni ti zong ah ti khawh ding a rak si ve.
Tutan US Election hi Election men men asi lo. Democratic party le Republican party karlak thil men men zong asi lo. Donald Trump le Joe Biden karlak thil men men zong asi lo. Vaan lei le vulei lei, Taksa lei le Thlarau lei, Pathian duhnak le minung duhnak lei tibantuk vulei cung mi vialte akan huap dih tu ralpi a tho mi bantuk asi. Cu ruang ah vulei mi pohpoh vulei lei ah an ttang dih ve i thlarau mi asi mi pohpoh thlarau lei ah an ttang dih ve. Vulei lei asi mi nih an i bochan cem mi cu Big Tech le Media an si.
Thlarau lei nih an i bochan cem mi cu Pathian asi caah thlacamnak he hehchet lawmaw ti ah an rak ttang cio ve. Kan ttan cio nak zawn nih hin khuazei lei mi dah kan si ti cu fiang te in a langh ter. Zumtu ai ti ve ttung i thlarau lei mi arak si taktak lomi zong fiang te in an mual an pho ve hna. Vulei asi caah vulei nih a tuah hnga dingmi cu a tuah lai i a kal pi ve ko cang lai. Asinain Vaan lei teinak hma laak ning cu minung nih theih thlu khawh asi bal lo i,
kan Bawipa Zisu Khrih nih vulei ah a pennak a rak dirh ning le ram a laak ning zong atu tiang minung tampi nih an hngalh khawh rih lo bantuk in Prophet hna nih an chim lengmang mi bia hna hi zumhnak he cuanh thiam a herh ngai rih ding mi asi. White house in a chuak cang lai mi Donald Trump nih adonghnak ah a chim bantuk in kan lohma kan domh thok lawng asi rih ati mi nih hin zumtu hna homework ngan pi akan peek ti hi philh ding ah cun a paam tuk mi asi caah hi capar hi ka rak tenh ta nak asi. Credit: Bawi Uk Thang Cinzah